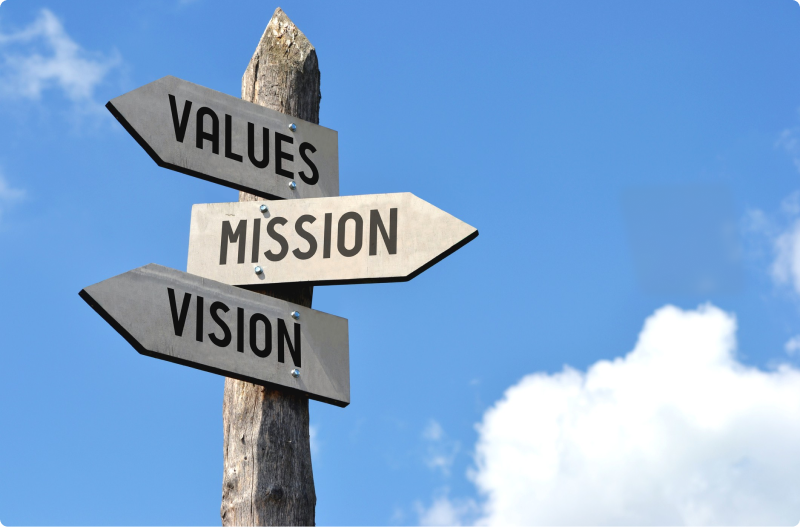 In the last publication, we started looking at the annual commitment to Think Time and focused on looking back to learn. In this episode, we'll talk about dreaming or visioning to gain focus and perspective.
Vision is often an abused and maligned term in today's world…and for good reason. But a vision is actually quite vital to an individual and to a business. Where are we headed? What do we want to be? What is our aspiration? What is our dream? These are questions we all want and need to answer. But how?
Over the years, we've developed a simple process called "Values to Vision." After all, what is a vision actually except how life would look if all the things we believed in and deeply cared about were operating at a "Level 10?"
So start with what truly matters to you—your personal values or your corporate values. Review and revise the definition of these 3-5 key statements or words.
Then, in current reality, give each area a ranking from 1 (In Reverse) to 10 (Perfection). Identify the greatest gaps (one or two) by subtracting your ranking score from 10.
Now, with those key gaps in mind, begin to think about what the coming year would look like if you could move these two areas closer toward that 10 ranking. What would it feel like? Look like? Write down what you see and feel. This is the basis of your annual vision.
How to make that happen is the topic of our next article so, stay tuned.