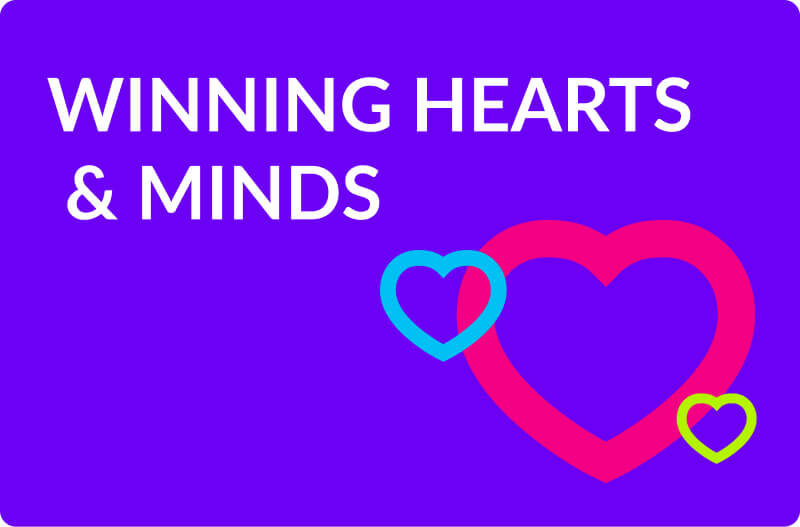 Leading a Hybrid Workforce
The Pandemic of 2020 has presented leaders with one of the greatest challenges in history: how do you lead a team or a company where some people work from home, some people work in the office, and some people have one foot in both camps? Some companies have essentially declared a permanent WFH strategy; others are hoping to get back to in-person when the crisis is over. Some workers have discovered they love WFH while others have reinforced their hatred for it. Add the international factor and you've got a truly "new world."
This blog series (which comes from a workshop I've designed recently) will seek to answer some of the most pressing questions leaders have. One thing is for sure. We will have a remote/hybrid workforce from now on.
The very first thing we have to consider is the heart. Leadership is all about the heart: winning it, keeping it, and encouraging it. No heart, no leadership. Aim for the heart in all that you do; make that (not strategy) your focus and you will do well.
In their study on engagement, HR experts at Sirota have identified three aspects of strong employee engagement:
Feeling they are equitably compensated for work. This doesn't mean necessarily competitive or high compensation. It means a wage that is considered "fair."
Performing meaningful work. People want to know that their work makes a difference. It's not just "time to make the donuts." It's time to make people smile with extra sprinkles.
Experiencing camaraderie at work. This is not just having a friend although that is powerful. It's feeling a part of something. It's feeling like you belong to a family, a tribe, a team.
These findings from Sirota bring us back to the original point. All three of these factors of engagement are about the heart; they are about feeling, being inspired, being valued, being a part of something.
Leaders, take note. 90% of your efforts and attention will need to be about the hearts of your employees; 10% will be about their work.