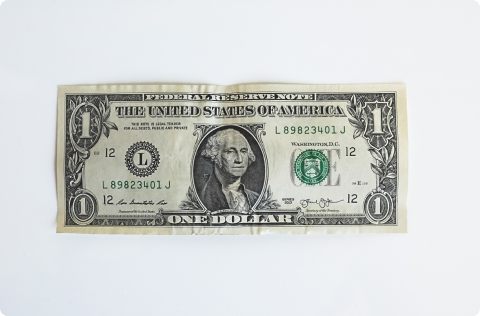 What could you do with $25,000?
LEGACY VENTURES KINGDOM CAPITAL FUND
Richard H. Weidner, General Partner
You could buy a good used car. You could take a "round-the-world" cruise with your spouse. You could pay a semester of college tuition. You could donate it to the ministry of your choice. You could invest it. The list is limited only by the extent of your imagination and passions.
After administering hundreds of estates and distributing over $100 million to beneficiaries, I have concluded that almost everyone has entertained the thought, "If I ever come into money, I would use it to …." The lottery exists based on this sublimated wish. The desire can be selfish, or frivolous, or it can be Godly and generous.
My sublimated wish, which I believe God has placed in my mind and heart, is to call on committed Christians to invest the $25,000 in the Legacy Ventures Kingdom Capital Fund. An investment in the Fund will not provide you with transportation, a vacation experience, or a college degree. In fact, the investment isn't about what you get out of it, other than a probably reasonable income return.
The real return is your being a partner in spreading the Gospel to the hard-to-reach places in our world. It is about alleviating poverty by creating economic opportunity, decent paying jobs with dignity, encouraging social justice and husbanding God's creation. This can be and is being, accomplished now through the creation of Kingdom-oriented missional businesses around the world. The greatest stumbling block to the proliferation of these missional businesses is the lack of start-up capital. That is where your $25,000 comes into play. The accumulation of these $25,000 investments in the Kingdom Capital Fund provides the necessary seed capital.
The Legacy Ventures Kingdom Capital Fund is a private equity fund. It is the vehicle into which individual investors can place their funds to be used for investing in, and lending to, well-vetted and supported real businesses to be operated for God's glory, sharing the Gospel, reaching the nations, changing societies and, hopefully, also providing an actual, real financial return to the investor.
For those for whom a $25,000 investment is not possible, we have developed the concept of Kingdom Investment Clubs. They are simple partnerships which function as traditional investment clubs. The basic difference is instead of the Club investing in the usual stocks, bonds, or mutual funds, it invests its collective funds in the missional businesses of its choice from an array of those vetted by the Kingdom Capital Fund and its affiliated support entities. Participation in the Club can be in increments of as little as $100.
Should you want more information, please contact:
dweidner@legacyventuresnetwork.com