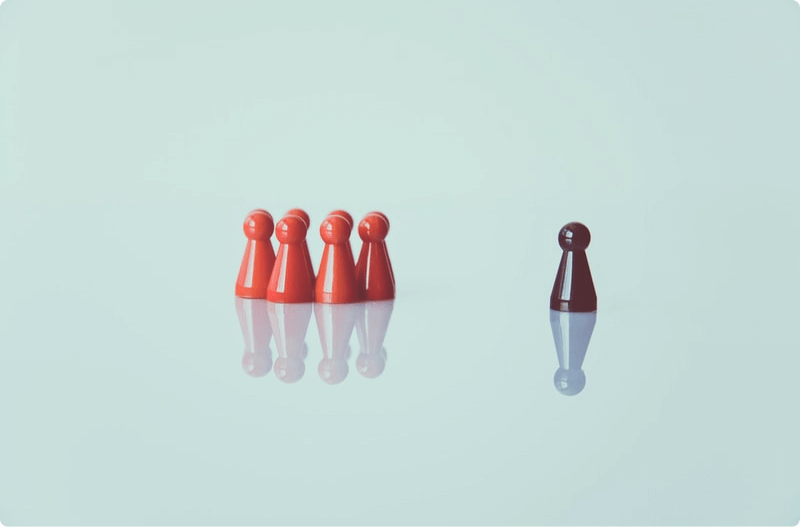 Six Words Leaders Should Remember
By Rod St Hill1
Much is written about leadership. My local Christian bookstore lists over 4,000 titles on leaders and leadership in its catalog. Nearly three-quarters of them are classified as 'academic'. I want to share just six words that have gradually come to define the way I 'do' leadership. In no particular order they are:
Select
It is imperative that a leader do everything possible to select staff or team members whose values align with those of their organization. Values define organizational culture. If new staff or team members adhere to values that are not consistent with the culture of the organization, the culture will change. When culture changes, an organization's mission drifts. A useful metaphor here is the selection of stock by a rancher who takes great care to buy only those beasts that conform to strict genetic specifications. Leaders should have strict values specifications. Antidiscrimination laws often make it difficult to ask direct questions about many subjects but having potential staff or team members tell their story at the interview stage reveals much about them. As an example, a question related to conflict management might be put as an invitation: 'Tell me about the principles you apply in the resolution of conflict.' A question related to teamwork might also be put as an invitation: 'Can you share what you have learned about teamwork in your previous employment?'
Connect
An important role of leaders is to connect with their people. An organization is made up of people with a common goal and it is a kind of community. It's different to the community of family or the local neighborhood, but it is a community. In fact, with the high incidence of family breakdown and anonymity within local neighborhoods (the automatic garage door is the culprit!) the workplace is the closest thing to community than many people experience. People work well when they feel they personally matter to their leaders and colleagues. Everyone needs to feel that they are valued. My brother once managed a factory that made steel office furniture. During his tenure, there were good management-factory floor relations because he used to get to work early and walk around the factory floor exchanging a few words with individual staff. He knew their life situations and they felt they could trust him. He developed a sense of community, operating in the wisdom of Proverbs 27:23, 'Be sure you know the condition of your flocks, give careful attention to your herd.'
Protect
Leaders must protect their people. This is not about covering up for the mistakes or faults of staff or team members. It is about supporting them and, when justified, defending them against time-wasting meetings and report-writing, verifiable idiocy from the executive suite, unconscionable workloads, unfair practices, unsupported allegations, discrimination, and harassment, sexual or otherwise. Honorable leaders never shift the blame for their own failure to their staff or team and they sometimes take the blame for the failure of others. Shifting blame saps loyalty and morale. Business coach, Maureen Moriarty, says she has known too many talented contributors who have exited their organizations because their boss had a track record of failing to protect them.2
Direct
Leaders direct their staff or team. In businesses and not-for-profits, the leader is a steward of the mission. A clearly articulated mission comprising vision, purpose, focus, and values is what gives an organization cohesion and frames the contributions of staff or team. For all but small organizations, the mission is best written down. Written or not, the leaders must reiterate mission constantly. Everything the organization does must be consistent with the mission. Strategy is predicated on mission. Furthermore, the organization's budget is especially important in signaling planned progress toward the mission. Leaders must guard against 'mission drift' assiduously by assessing every strategic decision against mission and communicating mission and strategy with clarity and brevity. Leaders must monitor support for mission among staff or team members and ensure that organizational culture supports the mission. As Peter Greer and Chris Horst argued forcefully, mission drift is the 'natural course for organizations and it takes focused attention to safeguard against it.'3
Correct
Among the most difficult roles of the leader is correction. When a leader observes divergence between the attitudes, motivations or outcomes of individuals or groups and those consistent with progress on the mission, there is a need to step in and bring correction. Correction need not be heavy-handed. Possible causes of divergence should be investigated in cooperation with the offending individual(s) or group(s). Is there a shortage of resources? If so, there might need to be a correction in the budget. Are other internal factors involved such as pressures of deadlines or workplace bullying? There might be a need to reassess processes. There might be a need to address aspects of workplace culture or deal with narcissism or poor emotional intelligence among supervisors or team members. Are external factors involved? If so, it might be appropriate to offer the organization's support for professional help for the individual or group. Where there are no internal or external factors involved, the individual or group behavior must be addressed directly. Often a 'performance management/improvement plan' can be devised and this will bring about the desired correction. (In some countries such as Australia, where I live, workplace law mandates performance management rather than instant dismissal except where there is gross misconduct or criminality.)
Reject
Where correction fails, the concept of the organization as a kind of community is undermined and the mission of the organization is put at risk. Regardless of how distasteful to the leader it is to fire (reject) someone, the mission ought not be put at risk. This applies to volunteers in not-for-profits just as much as it applies to employees in for-profit businesses. Returning to the metaphor of the rancher, culling of animals that do not meet performance criteria is necessary to maintain or improve the performance of the whole herd. Christian leaders are prone to equivocate when it comes to firing people. They ought not. The parables of the Kingdom of God in Matthew 25 describe a doctrine of rejection. Indeed, if a staff member or volunteer is a 'square peg in a round hole' helping them transition to another, more suitable position is an act of neighbor-love.
Although there is more to leadership than what is outlined above, I have found these six words easy to remember and apply in a variety of leadership positions in for-profits, not-for-profits and churches. The principles are applicable in many contexts and they work well.
---
1 Dr Rod St Hill is Pastor and Director of IgniteLife Business at IgniteLife Church Gold Coast, a member of Australian Christian Churches (Assemblies of God in Australia). He has lectured in economics, management, leadership and governance for 40 years and is actively engaged in the Business As Mission movement, Kingdom Investors and Christians Against Poverty.
2 See Puget Sound Business Journal, August 4, 2014.
3 Greer, P and Horst C (2014) Mission Drift: The Unspoken Crisis Facing Leaders, Charities and Churches. Bethany House Publishers, Minneapolis, MN.