Courses Built to Drive Business as Mission
Business as Mission (BAM) involves all sizes and shapes of business' dedicated to spreading the Gospel of the Kingdom around the world. The purpose of Third Path is to accelerate your involvement and impact through this movement.
"Business as Mission is the natural extension of your relationship with Christ into the sphere where God has placed you."
—Mike Baer

Your first step is to enroll with Third Path and start one of our free courses. Once you've completed one of our free courses, you are eligible to join the path to capital and launching. Complete three of our prescribed "path to capital" courses to move forward.

Third Path offers online and accessible courses on the foundational concepts you'll need to think Biblically about BAM and the steps you'll need to take to actually formulate and launch a Kingdom Business. Additionally, we are constantly adding new content to support you in your BAM journey.

Through our partnership with IBEC Ventures, you'll have access to experienced coaches to help you put together your business plan, present for funding, and operate successfully for years to come.

Our network includes Kingdom Investors, such as Legacy Ventures Network who understand and embrace BAM and its unique challenges.
BAM Needs More Pioneers Like You
Third Path is an equipping process designed to accelerate the kingdom impact of leaders around the globe. Encouraging a new generation of Christian business leaders who recognize their calling to live a holistic lifestyle of faith.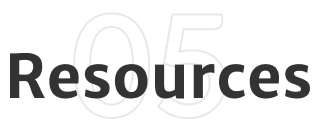 Providing everything from goals and motivations, to actionable strategies, these resources are the perfect supplement to the Business As Mission courses.

Compelling videos of personal triumphs, failures, overcoming them, and how placing God at the center of your BAM path can positively change your life.

Relateable, relevant, and current information created to provide a continuous learning experience to strengthen your BAM path.
Start Your Journey Today!