What does it look like to do business well and to God's glory? In a very profit-driven business world, Christian wealth creation should go against the grain. Learn how in this short 3-minute video. You can also watch the full Global Classroom episode on Wealth Creation.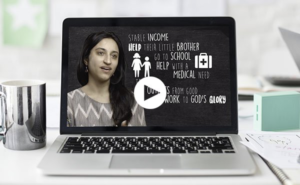 5.5 million trafficked children. 40 million abused children. Each staggering statistic in this simple infographic unveils the horrors and the resilience of the world's children, our future. What will you do to help?
We have seen firsthand that companies can do incredible good, bringing spiritual, economic, social and environmental transformation to communities around the world.
The phenomenally successful BAM Conference USA is coming to Europe. It will be held in Bucharest, Romania from May 3–5, 2019 and feature a wide range of speakers, including David Skews, Mike Baer, and Mats Tunehag. Click for more information.
Workship Volumes—Australia
Kara Martin, the rising voice of BAM down under has published the second volume of her series, Workship. She is planning a spring launch of Volume III.
Chinese Persecution
Persecution, arrests, intimidation and imprisonment continue as Beijing cracks down on non-state churches and pastors. Pray for our brothers and sisters there.
Check out the 5 month, residential training in Thailand put on by Mark Plummer and YWAM. The cost is $6500 plus travel. Click for more information.
Come learn, come engage! Come unearth ways to make eternal investments of your time, talents, and treasure. Each of us has GOD-given talents. Don't bury your talent! At the B4T Expo explore practical pathways that we may store up treasure in heaven.